About Seventh-day Adventists
The Seventh-day Adventist Church is a mainstream Protestant church with approximately 19 million members worldwide, including more than one million members in North America. The Seventh-day Adventist Church seeks to enhance quality of life for people everywhere and to let people know that Jesus is coming again soon.
Adventists believe a Trinity of three persons—the Father, the Son, and the Holy Spirit—make up one God. They made salvation possible when Jesus, the Son, came to earth as a baby in Bethlehem and lived a sinless life in accordance with the Father's will. When Jesus was crucified for the sins of the people of the world and arose from the dead on the third day, victory was won for everyone.
When He returned to heaven following the resurrection, Jesus left the Holy Spirit to serve as our Comforter and Counselor. He promised to return to earth a second time to complete His plan of salvation and take His people to heaven. Adventists are among the believers who look forward to that day.
Adventists believe that God is concerned with the quality of human life, and that everything—the way we live, eat, speak, think, treat each other, and care for the world around us—is part of His plan. Our families, our children, our jobs, our talents, our money, and our time are all important to Him.
---
Our Pastor
​
​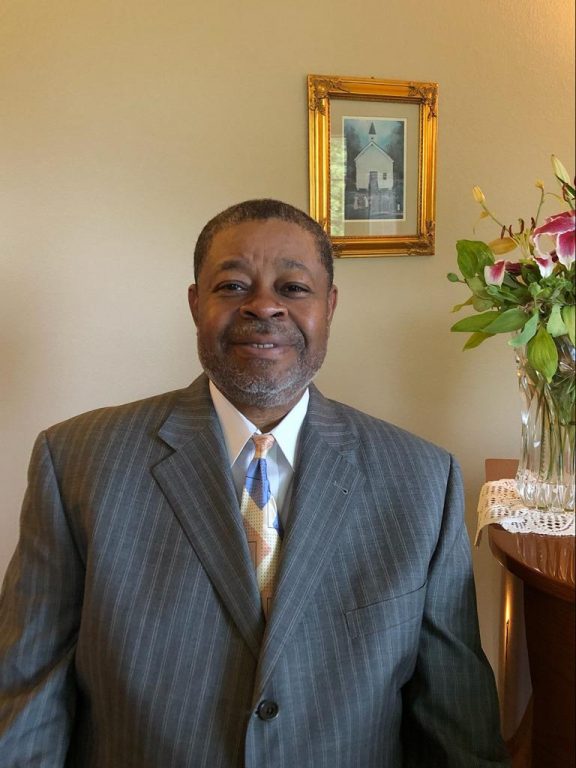 Pastor Nathaniel Good is a minister of the gospel with over 30 years of service in the Seventh-day Adventist Church pastoring in North and South Carolina and Northern Georgia.  For over nine years Pastor Good has been serving as a minister in the Pacific Northwest and is currently pastoring the Seattle Ghana Seventh-Day Adventist Community Fellowship.  For over 20 years Pastor Good has been married to Tahia Merrill-Good of Fullerton, California and from their union, they have one daughter, Laoni Renee Good.
 Pastor Good has a Bachelor of Arts degree in Religion, a Master of Arts degree in Public Health, and has taken graduate studies in church leadership and management, organizational leadership, and rehabilitation counseling.  In addition, he has received numerous certifications.   Throughout the years, Pastor Good has served as a volunteer public safety chaplain and is currently serving in the state of Washington.
Through ministry, Pastor and Mrs. Good are committed to serving and spreading the gospel by reaching the loss, marginalized, and disenfranchised with the assurance of God's grace and hope beyond this present reality.
Pastor Nathaniel Good
Church Pastor